Our customers include major industrial and high-tech companies, small, middle-size and large organizations, Internet providers, web-hosting providers, site builders, and Internet sites of all sizes with a large variety of infrastructure solutions.

Listed below some of our selected customers testimonials:





"Hello Yohay,

Thank you for all the help and support you handed us even when it was not your call of duty, we found you and your company to be the most attentive and sensitive to our needs when it was counted.

Thanks a bunch. …"

Dana Koll, Interactive Manager , Unilever


---


"Your timely and prompt response means a lot to us and especially to our ad-delivery industry where every second counts. Thank you, "


Eyal Betzalel, CTO, Sekindo


---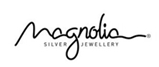 "Dear Itzik,


Thank you for all you have done with our technical staff to help and put it all together, your support is superb and you always there to land a hand."


Haim Cahal, CTO, Magnolia Silver Jewelry
---


"Your tech support exhibit great knowledge and patience even for those of us that are not as technical or familiar with the materials.

Thank you, "

Yossi Hoshen, CIO, Dyada
---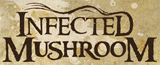 "Dear Yohay,

Thanks for the help and support in the process; Your worldwide data centers solved our needs to provide content to our fans all over the world.

Thank you "
Erez Aizen


---


"Thank you for all your support and help when it was needed, your customer and technical assistance with putting back the system on line and Live was noticed and we are grateful.

Thanks again …"

Ran Rahav, Professional Services Manager


---

"Thank you for the many hours you spend to explain the small details and serving our site and system since then.
Thanks"
Ofir Fishler, VP of Internet Marketing